This one is similar to the second one, except I altered the color
on the windows to be less green, more reddish/gold and I darkened the shadows a little.
The sky is more blues and oranges, purples.
This one has a little blur around the tops of the buildings,a slight haze in the sky,a little less purple in the sky
except a little in the far right corner when the whole panel is put together
and the windows are left the same color as the original scan
This one the buildings and windows are original
there is a slight haze and a slight bur on bldg. tops.
The sky is definately more purples, reds, oranges.
Also, there are more evening clouds.
This is the full 3 panel duratran from the center one above.
I think this one looks to be the best all around color match for the show.
The only thing I may change, and this is something you would know
better than I, is the color of the windows and bldg. reflections.
Check out the color differences on the top one and on the third one to see what I mean.
I think the sky is pretty good on this one.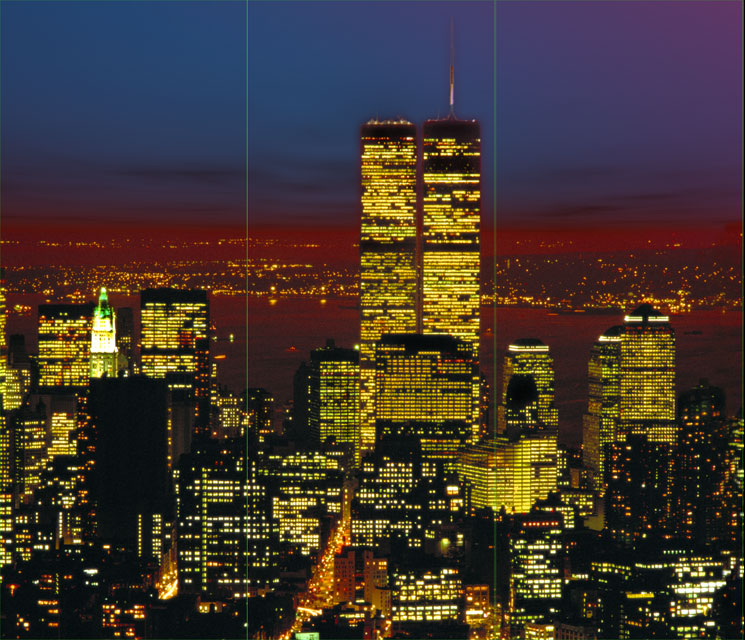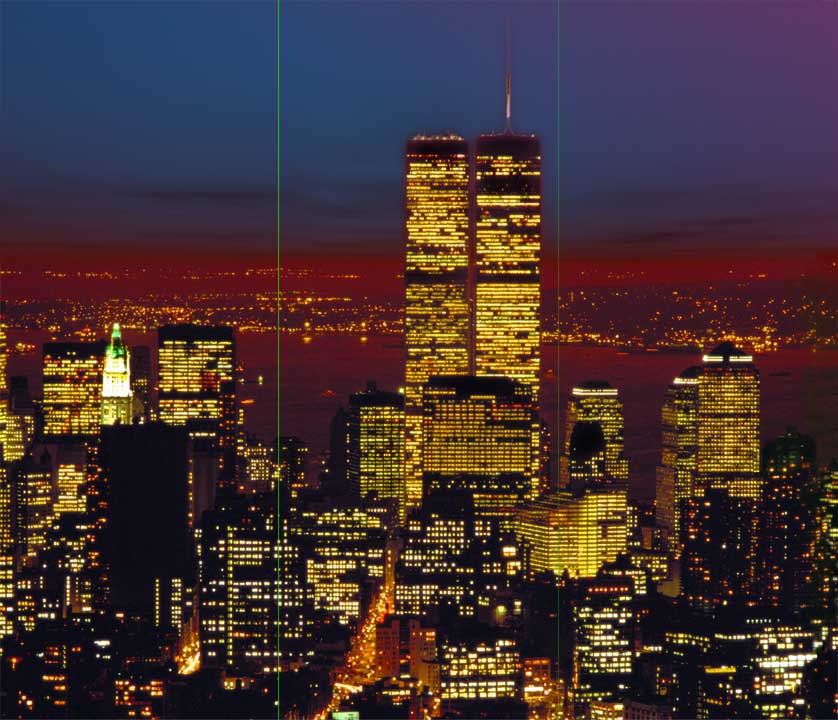 This one is like the one above it, but I tweaked the colors in the building
windows and the glow to reflect less green and more gold. The sky is the same as the one above.
Also - this one is true to size as far as proportion goes.
I adjusted the main files to be 200 dpi and 1/4 size of final output with green grids showing where panels will break